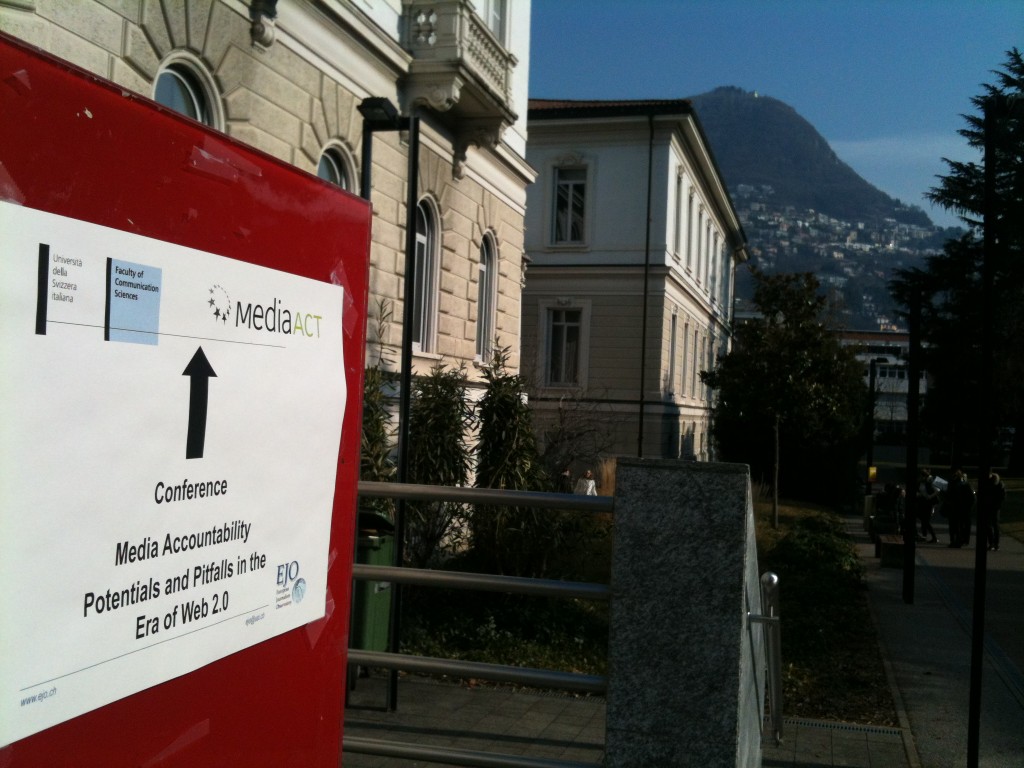 When we first got this e-mail from Colin Porlezza, I felt like I've read his name before. I talked to Tobias about it. And then it fell into place: We cited him in our thesis! More than once.
Some months later, we are happy to attend the conference "Media Accountability – Potentials and Pitfalls in the Era of Web 2.0" organised by Prof. Stephan Russ-Mohl and Colin Porlezza at the Università della Svizzera italiana in Lugano.
As if it wasn't already an honour to be invited to this distinguished conference they also asked us to contribute to it as speakers to speak about Corrigo. We accepted immediately.
The conference has been organised in collaboration with the research project MediaAct which has been a great help to our thesis and so we are also glad to meet again with Tobias Eberwein who will chair our panel on Saturday morning – and who has been cited by us a lot, too!